Swami Vishveshwarananda Saraswati Message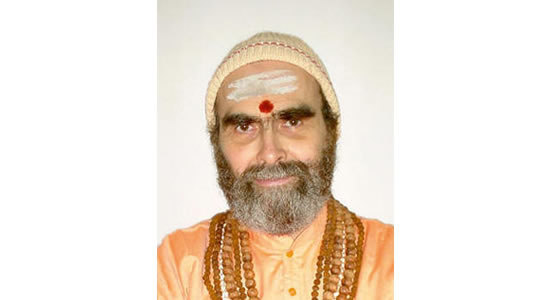 On 26.12.2015 I had been to Swami Omkarananda Montessori School Amit Gram, Rishikesh, in its 12th Annual Function. It gives me immense pleasure to see the progress made by this school under the able guidance of eminent educationist and recipient of President Award Shri K.N. Bhatt. Though Shri Bhatt is not physically amongst us but 'Great People' are always with us in one or the other forms; sometimes in physical form and the other in inspirational form. Shri RP Bhatt, Manager is being constantly inspired by Shri KN Bhatt he is earnestly following the path shown to him resulting in the school is progressing tremendously. It is indeed a matter of proud to all of us that the School has established its unique image for imparting quality education. The parents are fortunate enough who are getting their children studied in such an institution which is highly blessed by a great Mystic saint our Gurudev Paramhansa Swami Omkarananda Saraswati.
Our Gurudev Paramhansa Omkarananda Saraswati, God-realized saint, known as being himself a great' educationist and lovingly called 'Shakespeare of Sivananda Ashram', recognized the need of proper education for those people, who are living in differently hilly and remote places, as most important. He knew that good schools were immediately needed for a good character building, for highest moral behaviour and understanding of the great spiritual values. With his own efforts, very hard and dynamic labour, Swamiji established numerous educational, social and spiritual institutions to that extent, that today his name is going like an echo through the holy land of Garhwal. Within no time his saplings have borne fruits and very often one could see local upcoming students participating in competitions with great success.
I wish May Gurudev blessing be always on this school for making progress by leaps and bounds & the school could achieve new scales of height and the students studying in this divinely blessed may get bright future.
Swami Vishveshwarananda Saraswati
President, Omkarananda Ashram Himalayas